We Know Real Estate.
Request our complete guides, free! You'll receive top down picture of nearly everything you need to consider as a real estate buyer or seller in any market. Get more informed by requesting our guides below!
Learn more about
Top 10 things you need to know before selling your home, including tips for low cost improvements for a better selling price
Discover how you know when it is right to make that repair, and knowing when and how to invest in your house
A complete step by step breakdown of real world facts VS real estate reality TV shows, comparing and contrasting the differences
The Seven Steps to Owning a Home, and how to maximize the success of your transaction every step of the way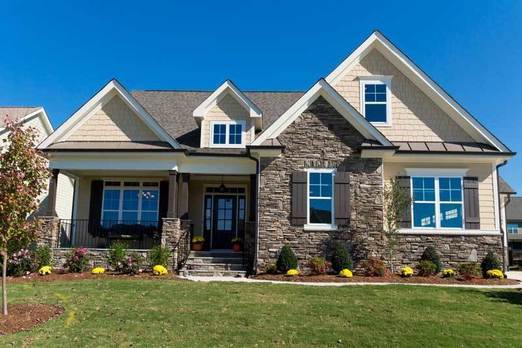 Comprehensive Real Estate
Comprehensive Real Estate
Buyer's Guide
Download the guides below or ask a question and we'll answer promptly!
Contact Our Team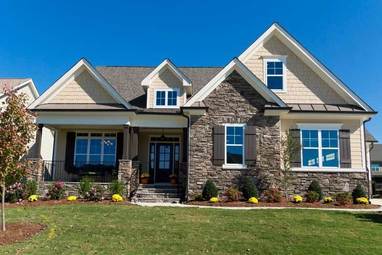 Comprehensive Real Estate
Comprehensive Real Estate
Buyer's Guide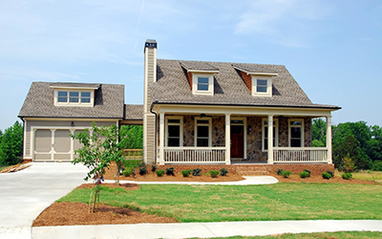 Comprehensive Real Estate
Comprehensive Real Estate
Seller's Guide
SEE WHAT OTHERS ARE SAYING
Showed me a great new neighborhood!
I rented a house for my family and I. It is in a great neighborhood that I didn't even know existed. I'm saving up to buy a house and will certainly go back to my realtor at RE/MAX Complete Solutions when my lease is up in 11 months and buy with his help.
Buying A Vacation Home
My wife and I were thinking of buying a vacation home in southeast Florida. We wandered into RE/MAX Complete Solutions on a Saturday afternoon. They were very welcoming and answered lots of questions for us. They showed us properties on the computer so we could see what was in our price range. We decided that we could not really get what we wanted at this time and did not buy anything but we will be back if things change in the future. They were very helpful and informative.
The Ultimate Professional
I've know Jenniffer Lee, owner of RE/MAX Complete Solutions, for over 20 years. She helped me find a realtor in Orlando when I was purchasing a house for my son attending UCF. She is the ultimate professional. Jen and her team are very knowledgeable and willing to go the extra mile for you.
Joy L
,
Boca Raton, Florida
Helped Me Buy A Condo
I bough my condo with the help of RE/MAX Complete Solutions. I actually worked with a couple of their realtors since the one I started with went out of town, but both were great. I couldn't be happier in my new home.
Brenda N
,
Delray Beach, Florida
Best Real Estate Office Around
Best real estate office around the city. We bought a home from here. Everything was very perfect. Behavior, rate, communication… Five star review for them.:)
Highly Recommend
I highly recommend this office to anyone buying a home in South Florida. My first transaction was as a homebuyer in 2012. My RE/MAX Complete Solutions agent was incredible. She worked relentlessly showing us properties in our target area. Her knowledge of the area and negotiating skills helped us get a great deal in our ideal neighborhood. Most recently, we used the RE/MAX Complete Solutions Team to sell our rental property. The professionalism and experience of this team made the sale process painless. We had multiple offers within the first week and closed within 45 days! We would highly recommend this office to anyone looking for a reputable company that has their client's best interest in mind. Keep up the great job!
Cat P
,
Boca Raton, Florida
Found Me Great Investment Properties
I got two great investment properties with the help of these people. Both are age restricted condos that I rent out. I have a positive cash flow and no headaches. What more could I ask for??
Sold House In Boca Raton, Florida
RE/MAX Complete Solutions sold my mother's house in Boca. We were out of town but they took care of everything for us. We never even had to come to Boca. We sold the place with the furniture and housewares and closed by mail. That was very stress free for us. Thank you RE/MAX!
Selling property is super easy with Remax!!
They made selling property easier than I expected, and helped me find the perfect home to move to. I've had bad experiences in the past with people who aren't helpful and don't want to put in the work to do their best for you. Selling and buying can be a disaster but at Remax Complete Solutions it's no problem, and they even make it fun! I put off selling my home for years, worried about the process and how long it would take. I'm so happy I came to Remax Complete Solutions for real estate advice.
I spoke to a very experienced realtor who worked hard to help me buy and sell a home. They were available whenever I needed them, rain or shine. We sold my house with no fuss and no headaches, closing the deal was easy and a breeze! Finding a home took less time than I thought it would because my helpful realtor was so accommodating. Such a beautiful office with the friendliest and most helpful staff ever! The broker Jenniffer Lee introduced herself and took time to talk and I could tell she has great pride in her office and the wonderful realtors who work there. Great people who work hard and also care!!